The 2020 elections will provide plenty of opportunities for the left to test its vision and build its infrastructure in Texas—from the city to the state level, from inside the Democratic Party and out.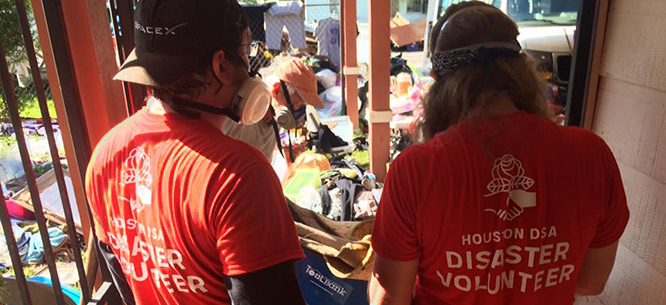 Almost a year has passed since Beto O'Rourke nearly unseated Ted Cruz in his 2018 Texas Senate bid, driving record levels of midterm voter turnout across the state. That surge helped sweep two powerful congressional Republicans from their previously safe suburban perches and put more than a dozen new Democratic legislators in the statehouse. For the first time since 2002—when Republicans completed the Rove revolution and wiped out the Democrats' last vestige of power in state government—Texas's downtrodden opposition party came within spitting distance of controlling the state House of Representatives.
The O'Rourke campaign's biggest service to Texas politics was proving that statewide Democrats need not cater to a narrow swath of suburban moderates. O'Rourke traveled widely across the state. He flirted with support for Medicare for All and spoke forcefully on issues of racial and immigrant justice. He swore off PAC money and polling, opting instead for building a huge small-donor base and embracing a field strategy led by two top organizers from Bernie Sanders's 2016 presidential campaign. By no means was he a left-winger, but he was a different kind of Texas Democrat.
"Beto didn't (and doesn't) pass every progressive litmus test. But he's pretty darn progressive. He ran way, way to the left of what the conventional 'beg the Republicans to vote for us' wisdom says works in Texas," Zack Malitz, one of the former Sanders organizers who led Beto's field program in 2018, said in July.
O'Rourke pulled in more votes than any Democrat in Texas history—including Obama and Clinton—by driving turnout in the major metro areas. The number of young people between eighteen and twenty-nine who cast ballots during the early voting period shot up 477 percent while the share of Latinx voters in Texas increased by 5 percent.
The big takeaway from O'Rourke's campaign, Malitz told me, is that a Democrat can win Texas in 2020 with bold, progressive initiatives that energize an emerging electorate of new, young, and diverse voters largely concentrated in the state's booming metropolitan areas.
He and other progressives will have a chance to test that theory in 2020 against John Cornyn, the state's other Republican senator. Malitz and a small circle of activists have recruited Cristina Tzintzún Ramirez, a prominent organizer from Austin (who has also contributed to Dissent), to jump into the crowded Democratic primary. Having helped build up the labor advocacy group Workers Defense Project and launch Jolt, an organization aimed at mobi...
Online Only

For just $19.95 a year, get access to new issues and decades' worth of archives on our site.

Print + Online

For $29.95 a year, get new issues delivered to your door and access to our full online archives.
Already a subscriber? Log in: