If progressive critics of neoliberalism aim to recuperate the national arena to regain policy space back from global capital, they also need to think hard about how to challenge national capitalists they face at home.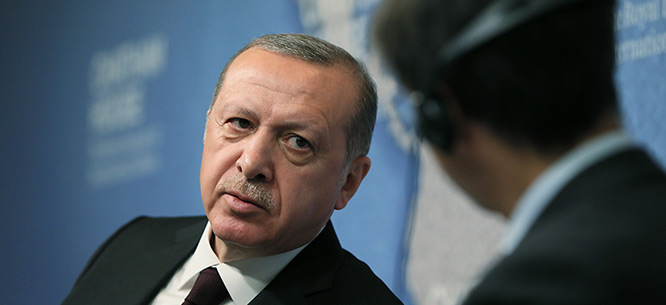 In the summer of 2013, Istanbul's Gezi Park became the site of a historic mobilization against the Justice and Development Party (AKP) government. Prompted by plans to privatize and commodify one of the last vestiges of truly public space in downtown Istanbul, protests spread across the country, with approximately 3.6 million people participating. The protesters coalesced around rejecting the AKP's authoritarianism, but the demonstrations also underscored growing popular discontent with neoliberalism in a country once considered a model for "emerging" economies. The protesters demanded the right to the city, protection of workers' rights, equal access to healthcare and education, and an end to the "pillaging of [Turkey's] ecological heritage." In response, officials portrayed the mobilization as a nefarious international plot to hinder Turkey's economic growth. Once a champion of deepening the country's integration into the world market, the AKP government was now vilifying global market forces as a threat to Turkey's "national will."
Back in 2009, then–Prime Minister Recep Tayyip Erdoğan launched a charm offensive in front of a Chatham House audience, explaining the regulatory priorities of the AKP government: "If you prepare that environment, [money] will flow to you, and if you fail to do that, then it will turn its direction and go somewhere else. This is why we were determined to provide the right environment." Erdoğan boasted that "[t]he state is no longer involved in investments or economic activity," saying any state assets "we have in our hands, we are selling." A decade after Erdoğan's endorsement of market rule, in February 2019, the site of the Gezi Park protest in Taksim Square was host to one of fifty government "regulatory retail points" in Istanbul providing affordable food for consumers hit by the highest food inflation in twenty years. Sharp price increases represented the latest economic blow to a country already beset by a major currency and debt crisis that fully materialized in 2018. Forced to take swift action, with local elections coming up in March, the minister of treasury and finance reassured the public with a decisive tone: "We will take necessary measures. Our citizens will see that any problem could be resolved if the state steps in." The state did step in, and President Erdoğan portrayed the
government-backed retail points as an attempt to save "the nation from profiteers and market brokers." He also lamented the environmental impact of capitalism on the Turkish coastlines, and at election rallies recounted a number of recent large public investment and infrastructure projects.
Online Only

For just $19.95 a year, get access to new issues and decades' worth of archives on our site.

Print + Online

For $29.95 a year, get new issues delivered to your door and access to our full online archives.
Already a subscriber? Log in: