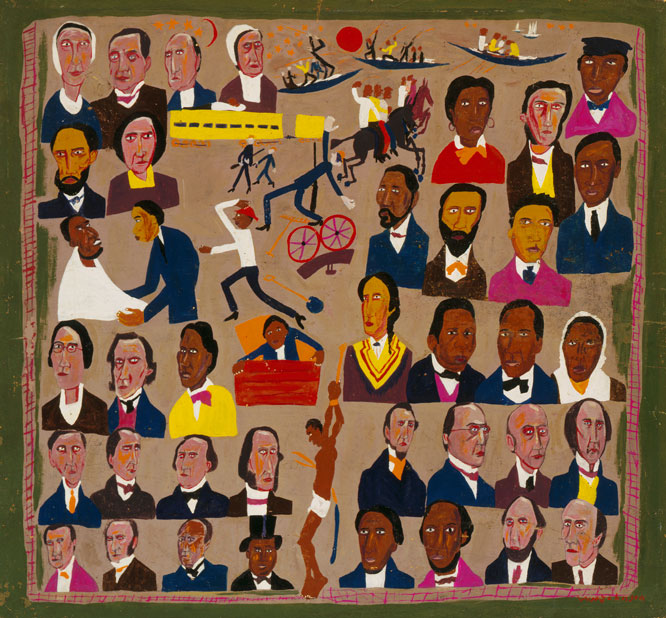 The Slave's Cause: A History of Abolition
by Manisha Sinha
Yale University Press, 2016, 784 pp.

The twin themes of slavery and freedom are having a moment. In recent years, moviegoers have embraced serious films like 12 Years a Slave (2013); Beyoncé's latest album, Lemonade (2016), intersperses visual references to slavery with images from the present; and two recent best-selling novels—Colson Whitehead's The Underground Railroad (2016) and Ben Winters's Underground Airlines (2016)—offer gripping narratives about fugitive slaves and their pursuers. The Smithsonian's National Museum of African American History and Culture finally opened in 2016, and historical figures who were previously commemorated primarily during Black History Month have now become subjects of perennial interest. Two members of Congress have crossed party lines to propose a commission honoring the bicentennial of the birth of the legendary abolitionist Frederick Douglass. In Dorchester, Maryland, the recently inaugurated Harriet Tubman Underground Railroad Visitor Center celebrates the life of the famed abolitionist and (pending Trump administration approval) future face of the $20 bill.
Douglass and Tubman are justly regarded as national heroes. Over time, they have become representatives for the greatest social movement in U.S. history: the long struggle to abolish slavery. Manisha Sinha, a professor of history at the University of Connecticut, has written an encyclopedic account of this struggle, aptly titled The Slave's Cause. Abolitionism is often depicted as an ineffectual campaign led by bourgeois liberals, teetotalers, and "perpetual naysayers," but Sinha argues that it was actually a radical, interracial movement. Most importantly, she shows that slaves' resistance galvanized abolitionists, rather than the other way around. The book celebrates the black men and women who pushed their country to live up to its ideals, and subtly encourages readers to finish what the abolitionists started.
Borrowing from the language of feminism, Sinha divides her account into two waves: the first stretching from the Age of Revolutions through the 1820s, and the second from the late 1820s through the Civil War. She provides one example after another of black abolitionists shaping the movement and inspiring white allies. As early as the 1790s, black churches and societies developed pioneering critiques of slavery in petitions to Congress. Attempted slave rebellions radicalized activists. Black abolitionists in Baltimore helped persuade William Lloyd Garrison to demand immediate abolition and oppose efforts to resettle black Americans in Liberia. Black subscribers provided financial support for Garrison's influential abolitionist newspaper, the Liberator, and their speeches and let...
Online Only

For just $18 a year, get access to new issues and decades' worth of archives on our site.

Print + Online

For $30 a year, get new issues delivered to your door and access to our online archives.
Already a subscriber? Log in: