A life-coaching company proffers assistance with "personal growth and transformation" as conference-goers prepare for a "Hero's Journey" of moving abroad.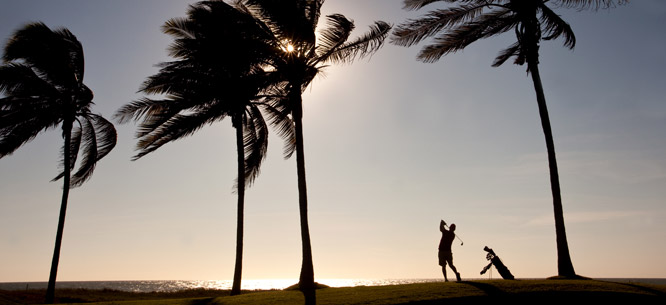 I attended a weekend seminar in April, "Fast Track Your Retirement Overseas, 2019," hosted by International Living (IL), a magazine that for the last forty years has sold the idea of better living abroad. Clutching a "welcome pack" tote bag, I joined an eager cadre making its way into the exhibit hall of an Orlando hotel. In exchange for approximately $1,000, conference organizers had promised not only to "reinforce [our] dream" of retiring abroad, but also to explain "how to make it happen." We would learn to navigate cross-border legal status, tax laws, property transactions, banking, investment, and cultural attitudes, while acquiring strategies for maximizing profits and avoiding frustrations. We would also enjoy the company of "like-minded people." Beyond a shared interest in moving outside the United States, the meaning of "like-minded" remained unclear.
Tables lining the hall were staffed by an amalgam of IL correspondents, real-estate agents, attorneys, and financial advisers. A colorful Panama table beckoned us to "Come for the Lifestyle . . . Stay for the Value." Another large placard announced: "55% Off Southern Spain." In addition to promoting enticing prices for homes featuring lush vistas, a Costa Rica table boasted of low-cost cosmetic dentistry. Financial advisers peddled special "expat" tips for accessing Social Security and Medicare, and two diamond companies were on hand to tout the advantages of mineral investments: stability, portability, anonymity, and worldwide convertibility. For the spiritually minded, a life-coaching company proffered assistance with "personal growth and transformation" as conference-goers prepared for a "Hero's Journey" of moving abroad.
While our band of 350 overwhelmingly white, fifty-five-plus, middle-class Americans learned of opportunities in other countries to achieve our dreams, Central American migrants were facing a nightmare. Fleeing gang violence, political corruption, and extreme poverty, record numbers are risking a treacherous journey northward to the United States. Upon arrival, they are detained in prison-like facilities, or find shelter under bridges or in tents. U.S. border patrol has separated thousands of children from their parents and placed them in chain-link enclosures without proper sanitation. Since January 2017, dozens of detainees have died in U.S. custody, and the U.S. government acknowledges that it could take years to reunite immigrant children with their families.
While the U.S. government was kenneling children, IL's correspondents promised prospective U.S. migrants that their family pets would be afforded easy and safe passage. IL's Mexico consultant and real-estate attorney, Ernesto Arrañaga, emphasized his country's friendly and flexible attitude toward foreigners, and his colleague, long-time IL corresponde...
Online Only

For just $19.95 a year, get access to new issues and decades' worth of archives on our site.

Print + Online

For $29.95 a year, get new issues delivered to your door and access to our full online archives.
Already a subscriber? Log in: