For peace advocates in South Asia, Ahmad's grammar of cooperation provides a much-needed alternative to hypernationalist politics.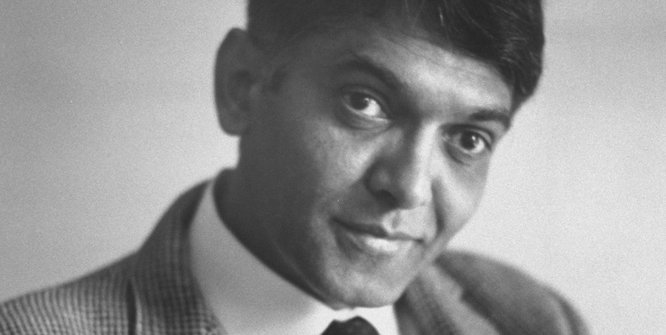 On January 12, 1971, two FBI agents burst through the doors of the Adlai Stevenson Institute in Chicago to arrest Eqbal Ahmad. A preeminent South Asian activist and analyst of international politics, Ahmad had been charged with participating in a conspiracy to kidnap National Security Advisor Henry Kissinger and bomb steam tunnels underneath government buildings in Washington, D.C.
A vocal opponent of the Vietnam War, Ahmad had found company among the antiwar Catholic Left and grown close to the Berrigan brothers, Philip and Daniel, both priests who had attracted the attention of federal authorities for their peace activism. By 1971, the Berrigans were serving prison sentences for breaking into a draft board office and burning hundreds of draft records. In a letter Philip received while incarcerated, a fellow Catholic activist recounted a recent conversation with Ahmad and others about a potential plan to make a citizen's arrest of Kissinger. With the letter as evidence, the Justice Department filed charges against a group of antiwar activists that had long been on FBI Director J. Edgar Hoover's radar.
The case of what came to be known as the Harrisburg Seven quickly gained national attention. During the trial, prosecutors attempted to single out Ahmad by repeatedly referring to him as "the man behind the scenes," implying the existence of a larger, more sinister scheme led by a Muslim foreigner. But this strategy seemed to backfire: Ahmad, a photogenic man, was eloquent, thoughtful, and charming. The Harrisburg Seven recruited nationally noted defense attorneys for the case, and supporters in antiwar circles raised over $300,000 for their expenses. The defendants alleged that the plot was completely unserious: they were committed to nonviolence and had realized it was likely that such a plan would likely violate their principles. Ultimately, the case ended in a mistrial in April 1972 following a hung jury.
While Ahmad had already gained some renown for his work, the Harrisburg Seven trial brought him into the limelight of the American dissident left, cementing his reputation as an incisive thinker on power, politics, and internationalism. He often appeared in the pages of the New York Times and the Nation, writing primarily on international affairs. He befriended other radical luminaries, including Noam Chomsky, Howard Zinn, and Edward Said, who, upon Ahmad's death, eulogized him as "perhaps the shrewdest and most original anti-imperialist analyst of Asia and Africa." In the United States, Ahmad is perhaps best known for his cutting work on counterterrorism; he was one of the foremost critics of American policies that funneled money and arms to Afghan mujahideen in the late 1970s and 1980s. On many occasions, he correctly predicted the vicious reactions and spirals of violence that would follow from covert U.S. meddling in the Middle East and Centr...
Online Only

For just $19.95 a year, get access to new issues and decades' worth of archives on our site.

Print + Online

For $35 a year, get new issues delivered to your door and access to our full online archives.
Already a subscriber? Log in: