The ultra-rich depend on a global network of lawyers, accountants, administrators, and other fixers to protect their wealth from taxation.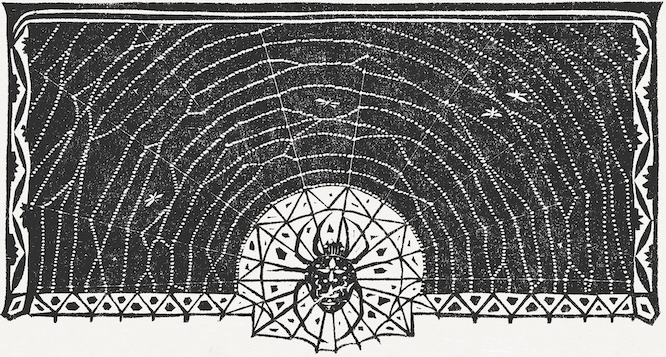 Spiderweb Capitalism: How Global Elites Exploit Frontier Markets
by Kimberly Kay Hoang
Princeton University Press, 2022, 288 pp.

Some conspiracy theorists swear there's a tiny spider in the top-right corner of the one-dollar bill. The fine lines around the border of the banknote certainly look like a tightly spun web. But you don't have to believe that U.S. currency contains hidden iconography to see value in the metaphor. Kimberly Kay Hoang's recent book, Spiderweb Capitalism, uses the image of a spiderweb to evoke the shadowy global network of lawyers, accountants, administrators, and other "fixers" who help illicitly move wealth around the world in order to help the ultra-rich avoid paying taxes.
Hoang's book, published last year, comes in the wake of the release, in 2016, of the Panama Papers (followed by the Paradise and Pandora Papers in subsequent years). The leak comprised more than 11 million financial and legal documents associated with the offshore financial sector, painting a clear picture of how the rich hide their wealth by depositing money into distant tax havens. The documents identified more than 140 individuals who engaged in these practices, including heads of states and their associates, media personalities, businesspeople, and members of organized crime syndicates. They hailed from fifty countries and were sending their money to more than twenty tax havens, including the Cayman Islands, Panama, and the British Virgin Islands. The leaks contained revelations about the cream of society: Queen Elizabeth II, Obama's Secretary of Commerce Penny Pritzker, Trump's soon-to-be Secretary of State Rex Tillerson, U2 singer Bono, and Stephen Bronfman, the Canadian prime minister's chief fundraiser, among many others.
Hoang writes that the leaks laid bare a "black hole" in international financial structures, within which the political and economic elite can manage their money with few restrictions. The system is held up by what former Secretary of Labor Robert Reich calls "paper entrepreneurialism": shell companies that are set up for the sole purpose of conducting another entity's financial transactions, thereby legally reducing tax liabilities and obfuscating the actual owners of assets.
In her exploration of international tax havens, Hoang focuses on Vietnam and Myanmar, where she conducted hundreds of interviews with people in the paper entrepreneurialism business. They, in turn, led her to countries like Hong Kong and Singapore, where she spoke with lawyers, bankers, company secretaries, accountants, private wealth managers, entrepreneurs, C-suite executives, auditors, and other financial profes...
Online Only

For just $19.95 a year, get access to new issues and decades' worth of archives on our site.

Print + Online

For $35 a year, get new issues delivered to your door and access to our full online archives.
Already a subscriber? Log in: