Introducing the Solidarity Sub
Dissent has always been more than just the sum of its writing. It is a political community, across several generations and at least as many continents; a forum for debating visions of social change; a vehicle for advancing radical and egalitarian ideals.
We want to continue to be the voice of the democratic left for generations to come. But we won't be able to do it without you.
For $10/month, become a solidarity subscriber.
You'll receive your usual subscription (four issues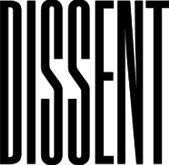 per year), along with invitations to special events and an 
online gift subscription to give to a friend. Not to mention our eternal gratitude.